To make millions doing something, you have to love it enough to do it for free.
Get ready to LOL when you listed to the 151st episode of Dropping Bombs! Brad sits down with comedian Rocky Dale Davis to talk about what it takes to get on stage, and how you can apply that same attitude to be successful in anything.  
Like what you heard? Check out Rocky Dale Davis' podcast called Welcome to Brookwood or follow him on Twitter @RockyDaleDavis.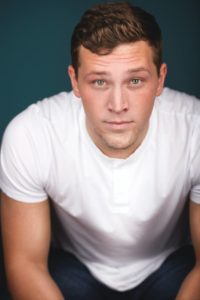 About Rocky Dale Davis:
Rocky Dale Davis' first special premiered on EPIX in October 2018 as part of their new series UNPROTECTED SETS, produced by Wanda Sykes. Rocky is a 2018 JFL New Face who has appeared on Kevin Hart's HART OF THE CITY on Comedy Central and MTV's GREATEST PARTY STORIES EVER. In 2017, Rocky was a finalist at the Laughing Skull Festival and a "Comic to Watch" at Conaco's New York Comedy Festival. Rocky has toured extensively with Ralphie May and has opened for Bert Kreischer, Robert Kelly and Tom Segura. He most recently opened for Nate Bargatze and will feature for Dave Attell at Spokane later this month October. He is a regular at The Comedy Cellar both in New York and in Las Vegas where he is based.
Follow Rocky Dale Davis
[/fusion_social_links]